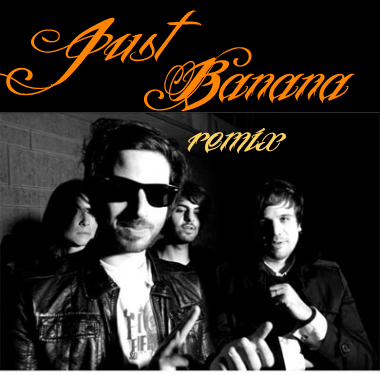 Well would you look at that, that shady bitch Monday snuck up on us again! Good thing the Kick It Blog is here to keep you moving with big tunas to chase those Monday blues away. Today we've got something a little different from our normal in the form of some Electro Rock & Roll.
Just Banana! are an Electro band coming from who would have guessed it, Paris France. Just Banana! was formed in early 2011 by F.M.R., Moules Frites and Vander and despite the fact that they have not been working together for very long, they have already started making an impact with their hard edged and trashy sound. Just Banana! released their "White Out" EP back in February of this year on Place Blanche Records which had a couple of big remixes to go along with it and I've included the video for it below because it's a grinding little track that really gets down and we could all use more girls pillow fighting in our lives!
For free business it's all about the Vismets "Wasted Party" the Just Banana! Remix which kicks off with heavily filtered guitars that quickly roll in and big natural drums that back them up. The Vismets' vocal bits ride over the top and continue through the 4 bar break dropping out just in time for the screeching bass to reach from out of nowhere and smack you in the face. Driving kicks and edits on the eights keep the pedal to the metal right through to the main breakdown. A bit of atmospherics and lots of distortion take over until the vox make their way back in and then it's business time again! Check out Just Banana! on Facebook and Twitter by following the links below.
Vismets - Wasted Party (JUST BANANA! Remix) by JUST BANANA!
Just Banana! on Facebook -
https://www.facebook.com/just.banana.official
Just Banana! on Twitter -
http://twitter.com/#!/JUST_BANANA