Something a little different today for all our budding producers out there, we've got free samples and mixes galore! Alongside exclusive sample packs from Aquasky themselves & their cut up House alter-ego Black Noise, Aquasky have dug deep into their Rolodex to bring you packs from top artists and producers from around the world in various cutting edge genres and styles, with the aim to release a pack every few weeks.
New York Rap Acapellas Vol.1 (the next release on the label) is a wicked collection of original vocal performances that can be used for any style of Dance music, from Breaks to Dubstep, House and D&B.
Loopmasters and Monster Sounds are very proud to present a fresh collection of royalty free Rap Acapellas from some of the best MCs in NYC! Many times in the studio you hit a wall when making a tune and the need for an MC to take the track from being great to being a remembered banger is so simple but tricky if you don't know any decent mic controllers.
Monster Sounds label bosses Aquasky AKA BlackNoise, have been fortunate over the years to have befriended and associated with many great vocalists and here they compile the first of what will be many Rap Acapella packs for the professional and bedroom producer.
Their "go to" man for this pack was their good friend Dan Walker AKA NineLives The Cat.
Backing up NineLives are 4 other talented micsmen. Firstly we have Telle Gramz AKA Bathroom Sexxx, a high-wire lunatic MC from NinjaSonik based in Brooklyn. Telle adds the heat with his constantly evolving, next level vocal delivery and destructive content.
Next to the front is Pablo Pleeeez!!!, a multi-talented human being that can bring the flavor from any which way. With his new band Boy N Girl making waves in the NYC scene, this Brooklyn MC is forging his own relentless path.
Johnny Nelson has been a staple part of the Brooklyn scene for many a year and from the same winning bloodline as Telle Gramz and has been tearing stages with his hit single 'Put Em In A Body Bag'. Johnny is a super skilled emcee that observes the territory ahead and wrecks it accordingly, definitely one to look out for.
Finally we have the mighty Anton Glamb who runs the successful night 'Radical Outing' in Brooklyn and is a major figurehead to the local scene as well as a friend to many around New York. As an MC, Anton brings a unique quirk to the expected, he is the unexpected!
The pack weighs in at 750MB and includes 484 Rap Samples recorded in pristine 24 Bit. You get 303 Loops between 96 – 140 BPM, and 181 Single Shot vocals. Also included are 5 ready to play patches packed with the vocal one shots for Reason NNXT, Halion, EXS, SFZ and Kontakt soft samplers. Apple Loops, Reason Refill and Ableton Live versions are also available to purchase separately so head on over to the Monster Sounds page and check em out!
MONSTER SOUNDS RELEASE DATES:
Black Noise 'Warehouse':

March 18th


The Baker Brothers 'Funk Sessions Vol.1':

April 8th


Sy & Unknown 'Essential Hardcore':

April 29th


Organ Donors 'Future Hard Dance':

May 20th


The Baker Brothers 'Funk Sessions Vol.2':

June 10th


Monster Sounds Pro Series presents: East Coast Rap Pack:

July 8th


Kelevra 'Jackin Tech House':

July 29th


Lee Mortimer's Bass House:

August 19th


Funk Bass Vol.1:

September 9th


Dirty South Rap Pack:

September 23rd


Kanji Kinetic 'Mutant Bass':

October 21st


Aquasky:

November 11th


Colin Dale:

December 2nd
Monster Sounds Page -
http://www.loopmasters.com/label/show/32/Monster_Sounds
And of course as mentioned, we have a bunch of free mixes and samples for you! Starting things off we have a fun, funky and kicking Old School mixtape styled throwdown from the one like NineLives The Cat with his "Last Minute Thing" Monster Sounds Mix 2011. Dan Walker AKA the awesome NineLives The Cat resides in Brooklyn and has appeared on many great House and Breakbeat tunes over the years. With appearances on projects by Kelevra, Rennie Pilgrim, Diverted and as a guest MC on the recent Black Noise sample pack on Monster Sounds, NineLives is a non-stop lyrical powerhouse. Dan is also part of the helter-skelter punk thrash rap outfit The Deathset who are signed to NinjaTune and have been lucky enough to have had both Diplo and SpankRock adding flavors to their sounds. NineLives The Cat's tongue in cheek style is reminiscent of the Beastie Boys and Run DMC from back in the 80's and brings a touch of the past to the here and now.

NineLives The Cat "Last Minute Thing" Monster Sounds Mix 2011

1. -

"NineLives The Cat Strikes Back" NineLives The Cat Ft. "Bathroom Sexxx"

2. -

"Three Point Mash Up" NineLives The Cat

3. -

"Let Me In" NineLives The Cat

4. -

"NYCDIY" Franci$co Ft. NineLives The Cat (Crooklyn Static Re-Rub)

5. -

"Everytime I Need You Tonite" NineLives The Cat Vs INXS Vs Illeist Collective

6. -

"Girls" NineLives The Cat

7. -

"Cat Nip Tuck" NineLives The Cat (Manmade Mash Up)

8. -

"Crash Test Kitten" NineLives The Cat Ft. Kitten

9. -

"Let It Blow" NineLives The Cat

10. -

"Distressed" The Death Set (NineLives The Cat Remix)

11. -

"We Don't Give a Fuck" Ninja Sonik Ft. Johnny Nelson, NineLives The Cat & Trouble Andrew (ZAP! POW! DIE! Remix)

12. -

"Party Pooper" Ninja Sonik & Roofeeo Ft. SBeezee, NineLives The Cat & Spankrock

13. -

"Aint No Disco Music" Kelevra Ft. NineLives The Cat (ZAP! POW! DIE! Remix)

14. -

"That Girl Trouble" Costello Ft. NineLives The Cat

15. -

"NYCDIY" Franci$co Ft. NineLives The Cat (ZAP! POW! DIE! Remix) NineLives The Cat 'Last Minute Thing' - Monster Sounds Mix 2011 - download!

by

Monster Sounds NineLives The Cat on Facebook - https://www.facebook.com/pages/NineLives-The-Cat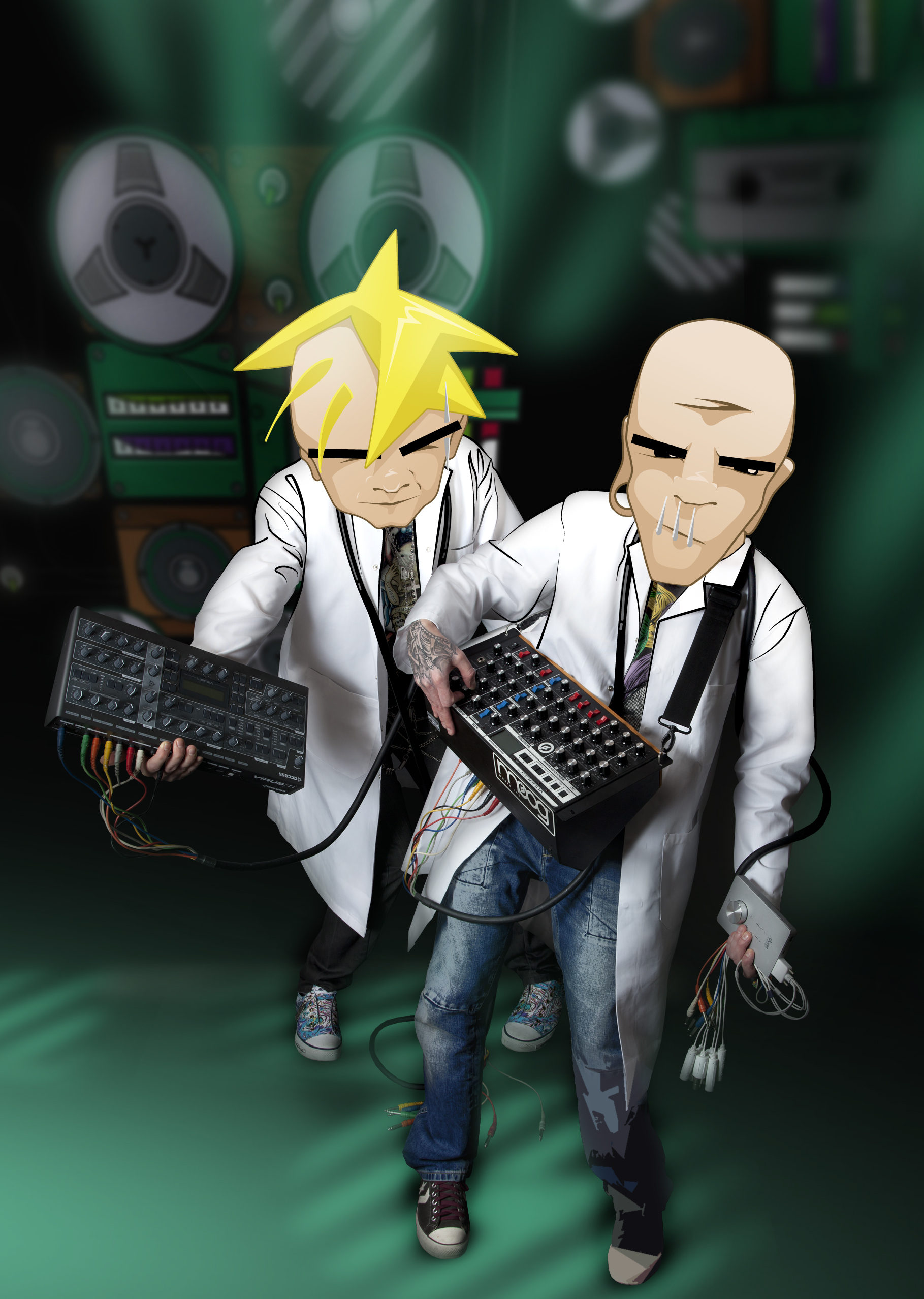 Next up we have the ones like The Organ Donors with a monstrous "Trance Fusion" club mix that will rock your woofers and your brain! The Hard Edge double act brothers Matt & Scott Harris, have fast become the most prominent force in the UK harder music scene. From their glory days on Nukleuz Records writing some of the biggest anthems of that era, including "99.9" and "4 Tribes" to "Tear Drop", "Super Mario Brothers" and "Turntablism" on Tidy Traxx to now remixing on the biggest Trance labels in the world like Armada & Reset! The Organ Donors have seriously raised the bar in their field at the moment, when somebody really pushes the limits and breaks through boundaries, they influence everyone in the scene! Put on your dancing shoes and get ready to get rocked!

Organ Donors Monster Sounds Mix 2011

01. -

"Golden Coast" (Scott Project Rmx) Organ Donors 'Mash Up'


02. -

"Rank 1" (Mr Sam Rmx)


03. -

Elrich & Plaice "Bitter Sweet"


04. -

Marc Simz "Forbidden City"


05. -

Urry Fefe Love & Arabammassi "Autobahn"


06. -

Liam Howells "OddBall"


07. -

Steve Angelo "Rave N Roll" (Organ Donors Klack N Roll Facelift Mix)


08. -

Organ Donors "Human Traffic" Teaser


09. -

BK & Lee Haslem "Infectious"


10. -

Technical "The Ritual" BK Remix (Organ Donors Quick Edit)


11. -

Neal Thomas "The Virus" (Organ Donors Virus Slut Mash Up)


12. -

Afrojack "Pacha On Acid" (Organ Donors Renegade Rip Up)


13. -

Luca Antolini "Lost In Time"


14. -

Luca Antolini "Harmony of Universe"


15. -

Public Domain "Separate Your Senses"


16. -

Public Domain "Separate Your Senses" (Neal Thomas Remix)


17. -

Leon B "Night Breed" (Organ Donors Edit)


18. -

Organ Donors "New Era" (Kamui Remix)


19. -

BRK3 "FR33"


20. -

Organ Donors "Moogerfoogin"


21. -

BRK3 "C4UTION"


22. -

ASYS "ACID ZOMBIE"


23. -

Luca Antolini Vs Deadmau5 (Donors Wrong Chords Surgical Mix)


24. -

Mark Young & Derek Jones "Dusk Till Dawn" ( Dj Activator Remix) Organ Donors 'Monster Sounds Mix 2011' - download

by

Monster Sounds The Organ Donors on Facebook - https://www.facebook.com/OrganDonors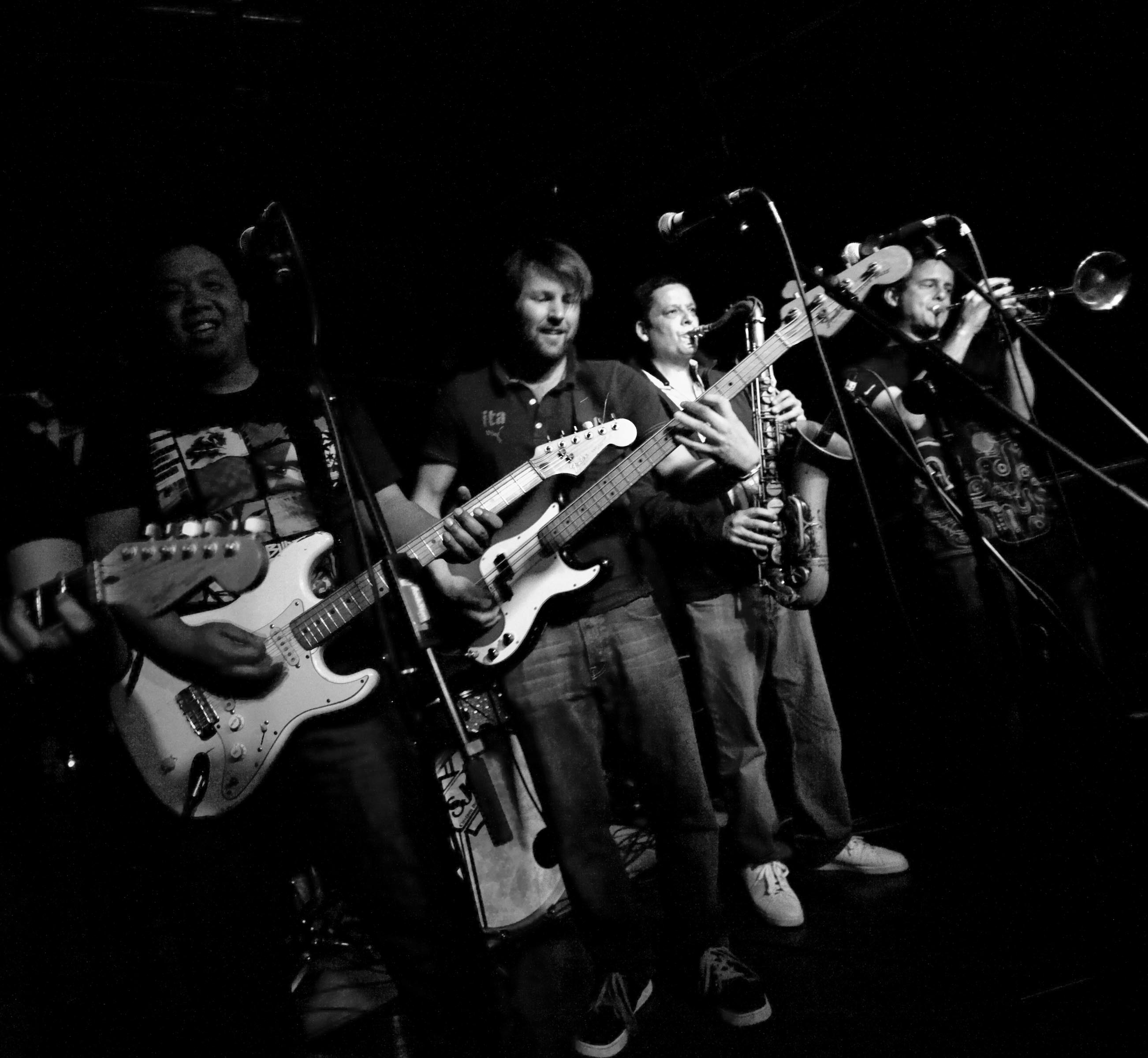 Rounding things out we have the Bakers Brothers bringing the funk with their "Funk Sessions" Monster Sounds Mix. The Baker Brothers have been rocking dance floors far and wide with their hugely entertaining live show for nearly 10 years now and they are not slowing down! With seven albums and numerous other releases under their collective belt, the band have toured Japan and Europe extensively delivering an explosive and killer funked out show! The Baker Bothers recently sold out Soho's legendary "Ronnie Scotts" and have supported legends such as Sly and The Family Stone, Jools Holland and John Schofield. Their infectious raw beats and bass lines underpin edgy and melodic horns paired with funky guitars. Over their consistently prolific career they have gained critical acclaim by the likes of Mr Scruff, DJ Muro, Keb Darge, Florian Keller and The Roots. The Baker Brothers have worked with guests such as Average White Band's Hamish Stewart, Vanessa Freeman of Reel People and UK percussion legend Snowboy and they now bring you thirty-five minutes of the business.
Time to Testify PR
from
Yoshinori Kawamura
on
Vimeo
.
The Baker Brothers "Funk Sessions" Monster Sounds Mix 2011
(All Tracks by The Baker Brothers)
1. -

"The Mexican"


2. -

"Maid Of Mars"
3. -

"Paste"


4. -

"Feeding Freddie"


6. -

"Space Funk"


7. -

"The Young Patter"


8. -

"Make Your Move"


9. -

"All Baked Out"
The Baker Brothers 'Funk Sessions - Monster Sounds Mix' 2011
by
Monster Sounds
The Baker Brothers on Facebook -
https://www.facebook.com/thebakerbrothers
Free Samples!!!
by
Monster Sounds