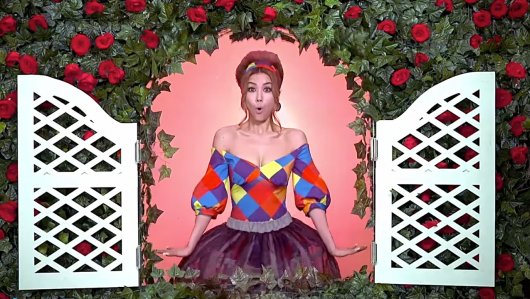 Where do you even begin when it comes to doing a writeup for something like what you are about to watch? There isn't much more that I can say other than it's completely fucked!
Starring Chinese Pop Star Wang Rong Rollin who has been around since 2003,

"Chick Chick"

is an odd combination of Psy meets

"What Does The Fox Say"

on LSD. Actually having more success with the video outside of China than in her own country, Wang's producers and the video's creators were clearly hoping for a viral sensation. I think it worked, 10.1 million views in the first month on the main video!
My advice to you is, if you have a spare tab of Acid or some caps lying around, have at those and give it a bit then get yourself started with this video. Enjoy!