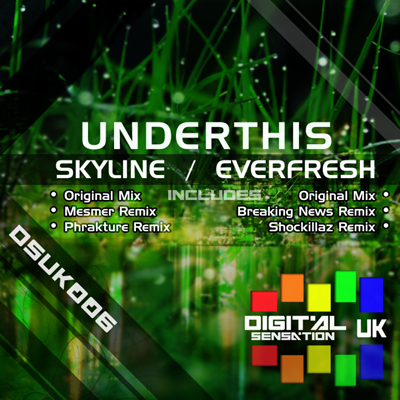 Whew have we got a kick-ass free track today from Russia's Breaking News!
Breaking News represent the new wave of artists who are equally talented in the studio and performing live and these guys have been tearing it up all over Russia and beyond for a minute now.
With releases on labels like Boxon Records, Bombeatz, Dusted Breaks and many more, Breaking News consistently combine Breaks, Dubstep, Fidget House, Nu Disco and Electro House into their own dancefloor smashing style that has earned them a reputation with artists like Westbam, Groove Armada, The Freestylers, Paul Oakenfold and way too many more to list.
This time around the Breaking News boys have returned with a freebie that will have you jumping for joy when you hear it. Putting their touches on Under This' "Everfresh" which was previously released on Digital Sensation UK about a year ago, BN prove why their name continuously circulates the charts.
Starting things off with filtered drums, the kicks really start to hit after a big time snare roll. Eight bars more and a quick vocal sample directs you to "get up" just before the thick and driving bassline takes over your coils. Retaining the funky flavor of the original but packing it full of Nu Skool business, Breaking News keep things interesting with Amen Breaks and an intense round of lasers to finish things off, loving this one!
Breaking News Website -
www.breakingnews.su/
Breaking News on Facebook -
www.facebook.com/officialbreakingnews