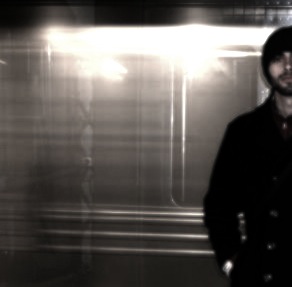 Who's ready for some Friday? I know I sure am and we've got just what you need to get you in the weekend mood, a free mix from Left/Right! After his highly well received "Flight Mix" which was enormously popular, many a bass head have been eagerly awaiting the second part in the series and we now have it available for you! Chris Lund aka Left/Right has spent over a decade working from Dallas as a Dj, producer, and teacher... and even longer as a musician. His music has garnered stellar reviews from DJ Mag, Rolling Stone, BT, The Crystal Method, DJ Icey, and NAPT as well as charted in the top 10 at Beatport, DjDownload, Juno, TrackItDown, and the Hype Machine. With degrees in both music composition and audio engineering, Chris loves to create music and it shows in his work! His exciting singles, innovative remixes, and pumping Dj mixes are released on notable labels like Sound Of Habib, Ego Shot, Downbeat, and Dusted Breaks among others. Proficient as a Dj and a producer, L/R smashes it behind the decks when he is playing out live as well and he is regularly booked throughout the US and internationally to move dancefloors with his signature Breaks, Electro, and driving Indie sound. Left/Right has been seriously heating things up with an assortment of recent originals and remixes and his collaborations with Digital Pizza have been phenomenal. Their remix of The Crystal Method's "Play For Real" is one of my favorite tracks from 2011 as is their original tuna "Every Body", which had a nice ride in the charts proving I'm not the only one feeling that way! We had the first NSB Radio airing of Left/Right's "Fight Mix" on The Shoe Skool Sessions last night and it was one of the busiest chat rooms I have seen and everyone I talked to was totally loving it! If you are feeling the new wave of Future Jungle that's been picking up steam, then this sixty minute mix is going to be music to your ears as it was mine. Packed full of nothing but the business including lots of exclusive stuff from L/R himself, this is one mix that's going to be rocking a lot of speakers in the coming weeks!

Left/Right Fight Mix Tracklist

01. -

Chemical Brothers "Marissa Flashback"

02. -

Karton "Chase It High" Left/Right Remix

03. -

Dan Sena "Song of Siren" Rack N Ruin Remix

04. -

Zeds Dead "Rumble in the Jungle"

05. -

The Freestylers "Over You" 601 Remix

06. -

Pyramid "Cruel" Ft. Julie Thompson

07. -

Joy Orbison "Hyph Myngo" Jurrasik Edit

08. -

Backdraft "Falling" Left/Right & Digital Pizza Remix

09. -

Freestylers & Wizard "Killasound"

10. -

jACQ Ft. Chamillionaire "Still in Love with It" Left/Right Remix

11. -

Jarrasik "Wine Ya Body" Left/Right Remix

12. -

601 "Can't Take It"

13. -

Emal Kay "Flesh & Bone" Ft. Rod Azlan

14. -

Warrior One "Coastin"

15. -

Example "Changed the Way You Kiss Me" Friction Remix

16. -

I Blame Coco "Quicker" Rack N Ruin Remix

17. -

Rack N Ruin Ft. Navigator & Slarta John "Territory" Junglist Remix

18. -

Shakes "Gangbusters"

19. -

Ed Solo & Deekline "Always RIP" Pyramid Remix

20. -

Aquasky "Taken Over Me"

21. -

Chase & Status "Time" Ft. Delilah

22. -

Rack N Ruin "Soundclash"

23. -

Cassius "I Love You So" Skream Remix

24. -

Rico Tubbs "Madness" The Killabits Remix

25. -

Hostage "Sweet Sweet Riddim" 140 Instrumental Mix

26. -

Bassbin Twins "Woppa"

27. -

Flux Pavilion "I Can't Stop" (Tease)

28. -

Dj Fresh "Ice Cream"

29. -

Sub Focus "Last Jungle"
Left/Right on Facebook -
www.facebook.com/LeftRightMusicOfficial
Left/Right on Twitter -
https://twitter.com/#!/leftrightmusic