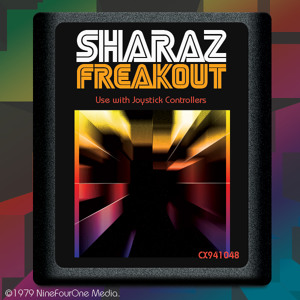 I love having free stuff for our readers on Fridays more than any other day and I'm happy to say that we've got a huge choona for everybody today. The Sunshine State's Sharaz just posted up a brand new freebie about ten hours ago and it's already about halfway to it's 1,000 download limit so you better get on it quick like!
Having played alongside many of EDM and Breaks top producers and Djs, Sharaz has been a household name for a long time now. He was actually one of the first Breakbeat producers that I got into when I started moving in that direction quite a few years back.
Sharaz has been nominated for an IDMA as well as being nominated for "America's Favorite DJ" in the Breakbeat category multiple times by BPM Magazine. With 35 records and 5 CD's plus a slew of well known edits and remixes released, Sharaz keeps pumping out banger after banger so it's no wonder he's a favorite of many a Dj worldwide. If you yourself are unfamiliar with the one they call Sharaz, I have a feeling after hearing the track below, you won't be anymore.
Always having a taste for everything funky and feel good, "Freakout" enlists some heavy disco sampling to take you back to the days when John Travolta was winning the hearts of women everywhere. If you think this is your mom and dad's disco though, you are sorely mistaken. After a short and sweet intro, Sharaz drops you into the familiar vocals from La Chic with just a bit of FX on em to spice things up a bit. A quick little pitch bend on a vocal snip finishes off the first build and then it's all about the monster bass with more vowels sounding off then a round off Wheel of Fortune, can I get an A,E,I,O,U and maybe even a Y Pat. Why, cuz this track is the business! Grab it quick before the downloads run out and have a wicked weekend, Kick It!!
Sharaz' Website -
www.dropthatbass.com/
Sharaz on Facebook -
www.facebook.com/Djsharaz