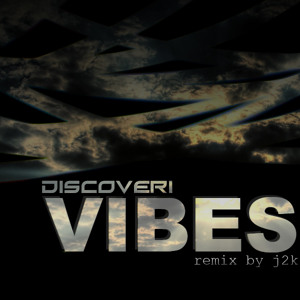 Ah yes, it's free tuna time again. Just the thing you need to make your hump day a little brighter. Bringing you a serious slice of Breaks business is J2K with his remix of Discoveri's "Vibes".
J2K is one of the founding members of Kick It and he has been proving himself a force to be reckoned with right along the way. Rocking clubs and events from the southern US to the North and over to the West Coast, J2K has been keeping himself busy in the studio and on the road and with a string of chart toppers under his belt including the very successful "Millennium", things are just heating up for this budding producer.
Packed with bouncy goodness and a chunky bassline, "Vibes" the J2K remix is a groovy Breakbeat banger laced with trancey leads and kickin' drums. Combining touches of multiple genres with his own unique sound and style for a progressive workout that continues building into the main breakdown with proper style, he knocks this one outta the park. Turning things up another notch when it all comes back around again, J2K keeps things interesting straight through to the end in proper fashion.
Grab it for free and head on over to J2K's Soundcloud page to see what else he has been up to including his wicked remix of Tactical Groove Orbit's "Bleaching It", forthcoming on Kick It Recordings.
Discoveri - Vibes (J2K Remix) Free Download!! by J2k
J2K on Facebook -
www.facebook.com/pages/J2k