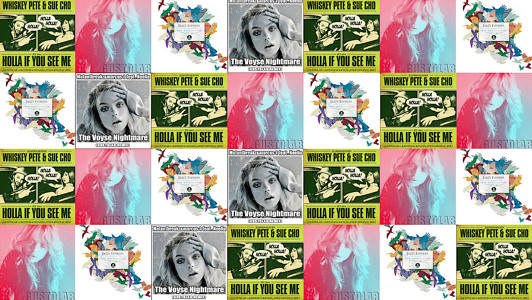 Happy Tuesday everybody, we're back with another tasty treat for you again today. Who's in the mood for a little Electro House, I sure am.
We've got a new comer to the blog today and he is coming to us from the big apple. Brooklyn-based Dj and producer Augusto "Gustolabs" Araujo was born and raised in Lima, Perú. There he was exposed to a wide variety of eclectic music styles beginning at a very early age. At twenty years old, Gustolabs moved to Miami and instantly fell in love with its multifarious mix of cultures and music, which in turn helped him develop a sensibility for sights and sounds.
Only five years ago Gustolabs packed up his equipment and his dreams and moved to Brooklyn, NY. Making this his new home base, he started his own production company and began to collaborate with local talent working tirelessly on refining the sound he is now getting praised for.

With touches of Electro, Break Beat and Hip Hop, Booty and UK Garage, Gustolabs has a very diverse style with a melodic and progressive edge. A multi-instrumentalist, photographer, video artist, Dj and music producer, DJ Gusto is a one-man-arsenal with endless possibilities, his production reflects just that.
Today up for grabs we have one of his originals featuring Jenifer Logue on the vocals. "Get It On" starts off with a shuffling beat and clubby kicks with some lovely pads quickly working in. A short intro to mix in with and Gusto drops it out on the raspy vox from Jenifer. Fun and funky, this tuna has a great vibe and groove throughout the entire track. A touch of Trance influence adds some musicality to a clubbier banger rounding it out nicely. The main breakdown has a wicked hands in the air feel to it that will work great for the upcoming summer festival season. Gustolabs has got a bunch of other free stuff available on his Soundcloud page so make sure and head over there and check him out!
Jennifer Logue - Get It On - Gustolabs (Original Mix) 320kbps FREE DOWNLOAD*
by
GUSTOLABS
Gustolabs on Soundcloud -
soundcloud.com/gustolab