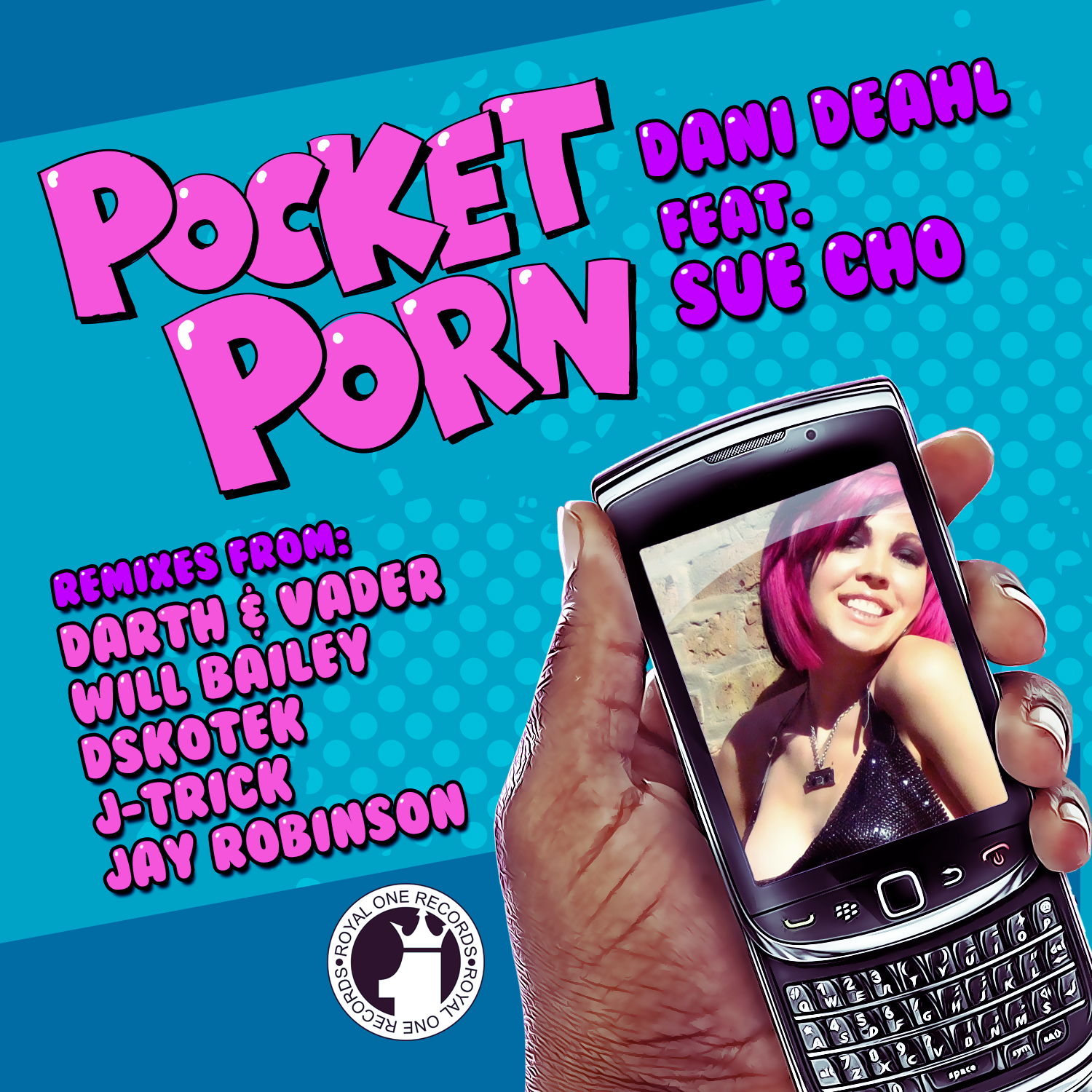 Royal One Recordings and Dani bring you

"Pocket Porn"

, Dani's follow up single to Spring's much-talked about Diplo Hates You. Featuring a guest vocal appearance by L.A.'s Sue Cho, who has also appeared on projects with Robbie Rivera & Porter Robinson,

"Pocket Porn"

shows a more polished side to Dani's evolving production.




With a unique sounding big-room synth, a big scale-sliding hook and Sue's shouts of pocket porn, it's the type of song that begs to be played peak hour and loudly. The idea for "

Pocket Porn"

isn't as x-rated as you might think, Friends explain that, "Dani reminds us all of a miniature pin up girl, and so we came up with the nickname of

"Pocket Porn"

for her, she always comes out to my sets so I wrote the song for her." Dani Deahl Feat Sue Cho - Pocket Porn EP by Royal One Records We also have a very fantastic free tune to give away today as well, which is the Dskotek Remix of

"Pocket Porn"

, and this tune is down right nasty!!! Dani Deahl - Pocket Porn Feat Sue Cho (DSKOTEK Remix) by Dani Deahl Next up we have a large and booming 30 minute mix from Dani Deahl featuring some very awesome and fresh tunes!

Dani Deahl Pocket Porn 30 Minute Mix




01. -

Dani Deahl feat. Sue Cho "Pocket Porn" Darth & Vader Remix

02. -

Dani Deahl feat. Sue Cho "Pocket Porn"

03. -

Felix Leiter "Monkey Tennis"

04. -

Ansol & Dyro "Top Of The World"

05. -

Steve Aoki feat. Lil Jon & Chiddy Bang "Emergency" Clockwork Remix

06. -

Wolfgang Gartner "Girl On Boy"

08. -

Chris Lake & Lazy Rich "Stand Alone" Zorastra Remix

09. -

John Dahlback & Chris Lake "I Saw This Before"

10. -

Mike Hawkins "More Machines"

11. -

Matt Nash, Dave Silcox & Tom Peppe "Hearts" Jordy Dazz Remix

12. -

Cedric Gervais "Cedanie"

13. -

Le Castle Vania "Play Loud"