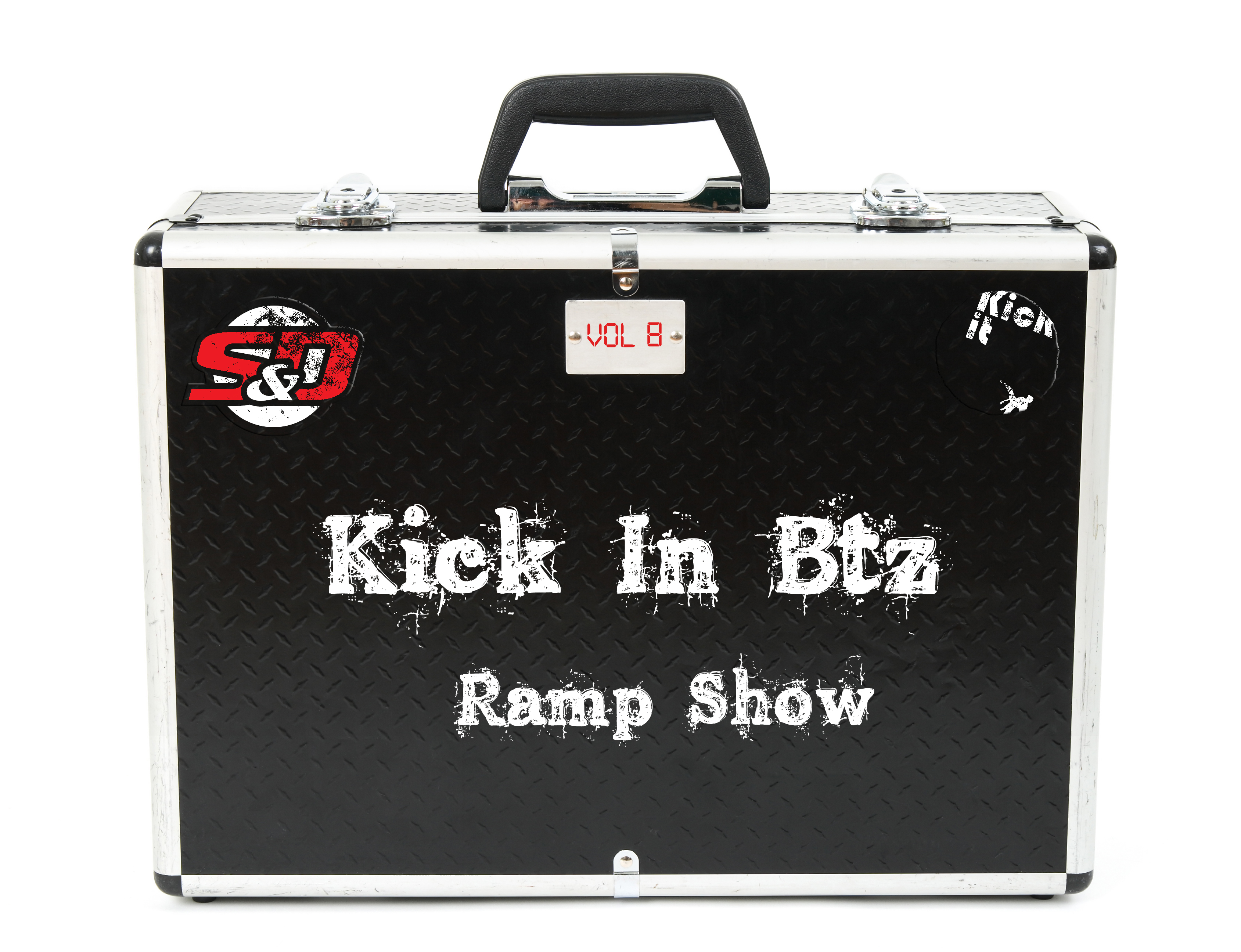 Due to power loss from the storm yesterday, we did not get our first of the week post in on the Kick It Recordings Blog, so today we are very pleased to being you volume 8 of The Kick In Btz Ramp Show with Sneaker & The Dryer!!!
As most of you are use to the bangers and massively epic tunes that usually make up a Sneaker & The Dryer Ramp Show, volume 8 will take you on a new ride as S&D goes from Hip Hop to Nu Funk and adds in a little bit of the normal bassline business to make this mix one of a kind!
If you normally dig these fantastic and sought after mixes this is definitely one that you will need to have in your collection!
Kick In Btz Ramp Show Vol 8
02. –

DJ Shmee "Who is Cypress Hill"
04. –

Colour "Suck It & Smile"
05. –

Adventure Club Ft. Krewella "Rise & Fall" Sentiflect Remix
06. –

Oh Shit! "Violently" w/ Rise to the Top Acapella
07. –

DJ Fresh Vs Felguk "The Nudge Feeling" Disco's Over Lashmeg
08. –

Snoop Dog "Aint No Fun" Dos Lobos Lazy Edit
09. –

Zedd "Spectrum" Silent H Remix
10. –

Dani Deahl Ft. Sue Cho "Pocket Porn" Unknown Remix
11. –

Chrizz Luvly "Demon" Thunder Moose Remix w/ Drunk N High Acapella
12. –

Katy Perry "Wide Awake" Black Spark Re-Work
13. –

Sander van Doorn "Kangaroo" Thunder Moose Remix
15. –

Lila Rose "Lost Your Senses" DJ Bandwagon Bootleg
16. –

Pharrel Ft. Jay Z Vs Dj Fresh "Frontin Gold Dust" Patsy Ketsy Vocal Mix
17. –

Chrizz Luvly "Born Again"
18. –

DJ Red & DJ Dramond "I Want to Know" w/ Soul Searcher Acapella
19. –

Vandalism "Coming Alive" Darth & Vader Remix w/ The Warning Acapella
20. –

DJ Micro "Let's Go Yoo!" w/ Disturbia Acapella
21. –

D.O.D. "High on Hoes"