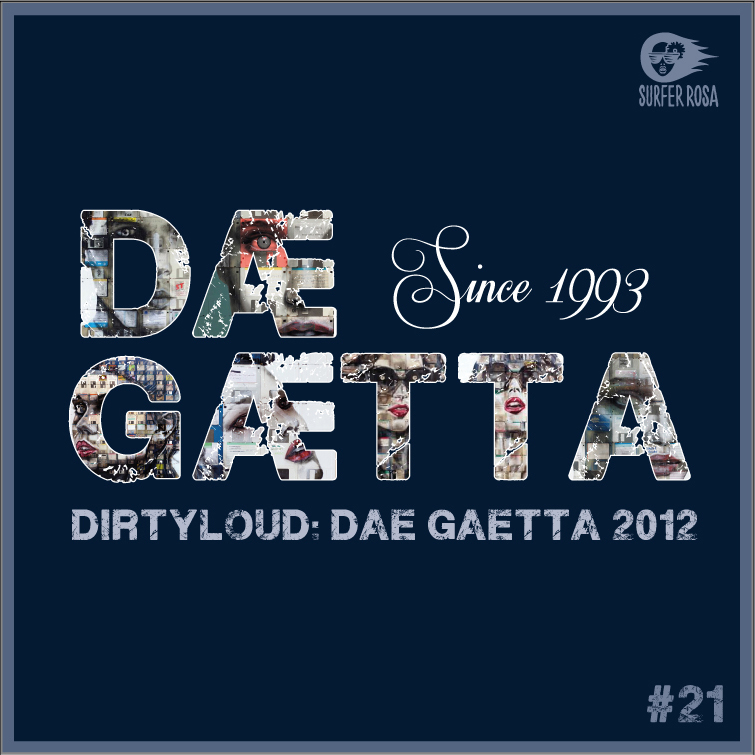 Tim Healey's Surfer Rosa imprint continues to deliver the goods with Dirtyloud's next release! Following the strong tradition of Skrillex and Zedd, Dirtyloud's first single of 2012 has been commissioned by The Dae Gaetta Bus Party from the Norway Russ (Graduation) festival.
Its a massive slab of peak-time Electro, where the fly vocal is devoured by the most juddering bass action you'll hear this year. Plus, with every Electro single they release hitting the top 10 in their genre on Beatport, this single is set to blaze a trail and serve as a taster ahead of their forthcoming multi-track EP of blistering bass-line sounds.
As the dynamic duo from Bel o Horzonte's 168K Facebook likes and millions of Soundcloud and Youtube views bare witness, their fan-base is growing exponentially.
SRR021 - DAE GAETTA 2012 - DIRTYLOUD
by
Tim Healey
Dirtyloud has also released a free mix to go along with their new release! This mix is massive and driving right off the starting line as it begins with there new release "Dae Gaetta 2012"!
Dae Gaetta 2012 DJ Mix
01. -

Dirtyloud "Dae Gaetta"
02. -

Kevin Doherty "Lifeline Feat Shay" Rocket Pimp Remix
03. -

Borgore "Flex Feat Shay" Document One Remix
04. -

Gemini "Fire Inside"
05. -

Far Too Loud "Desibel" Club Mix
06. -

Marco V "Analogital" Hard Rock Sofa Remix
07. -

Polina Angger Dimas "Release Me" Vandalism Remix
08. -

Martin Solveig "The Night Out" The Fat Rat Remix
09. -

Hardwell Dannic "Kontiki" Dyro Remix
10. -

Lazy Rich "The Chase Feat Belle Humble"
11. -

Laidback Luke Arno Cost Norman Doray "Trilogy" GTA Bigroom Remix