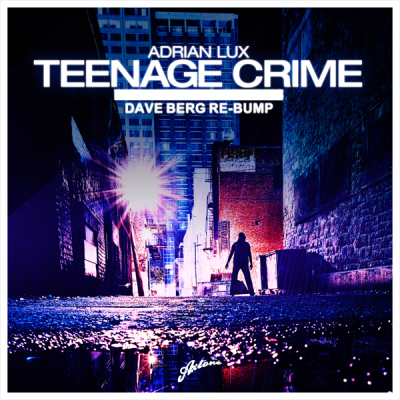 Today we have a fantastically large Re-Bump of Adrian Lux's
"Teenage Crime"
from the one like Dave Berg! From start to finish Dave Berg treats you to it all with big bass, amazing transitions, and melody that makes the original track memorable and massive!
Before the first breakdown gets close to dropping Berg throws in a bit of the vocals and a little low end to really make this tune come to life from the first eight bars. As the overwhelming drop hits the atmosphere fills up the room and pushes you towards the slamming Breakbeat that establishes this track as one to put in your peak time folder!!!
Dave Berg is a self proclaimed audiophile and has a talented ear for music. At the age of 10 he 1st learned to play guitar and at the age of 13 formed his 1st band. At the age of 15 he was introduced to EDM and picked up DJing at the age of 17 which later led to Producing and the rest, they say, is history in the making.
Dave's mixes are a collective range of gut-wrenching, funky and audaciously epic dance music from start to end! Dave is always ahead of the game when it comes to the latest sounds consistently playing to packed dance floors everywhere, he is definitely a must-see DJ!
Teenage Crime (Dave Berg Re-Bump)
by
Dave Berg
Dave Berg on Facebook -
facebook.com/DJDaveBerg
Dave Berg on Twitter -
twitter.com/djdaveberg
Sky Artist Management -
www.skyartistmgmt.com