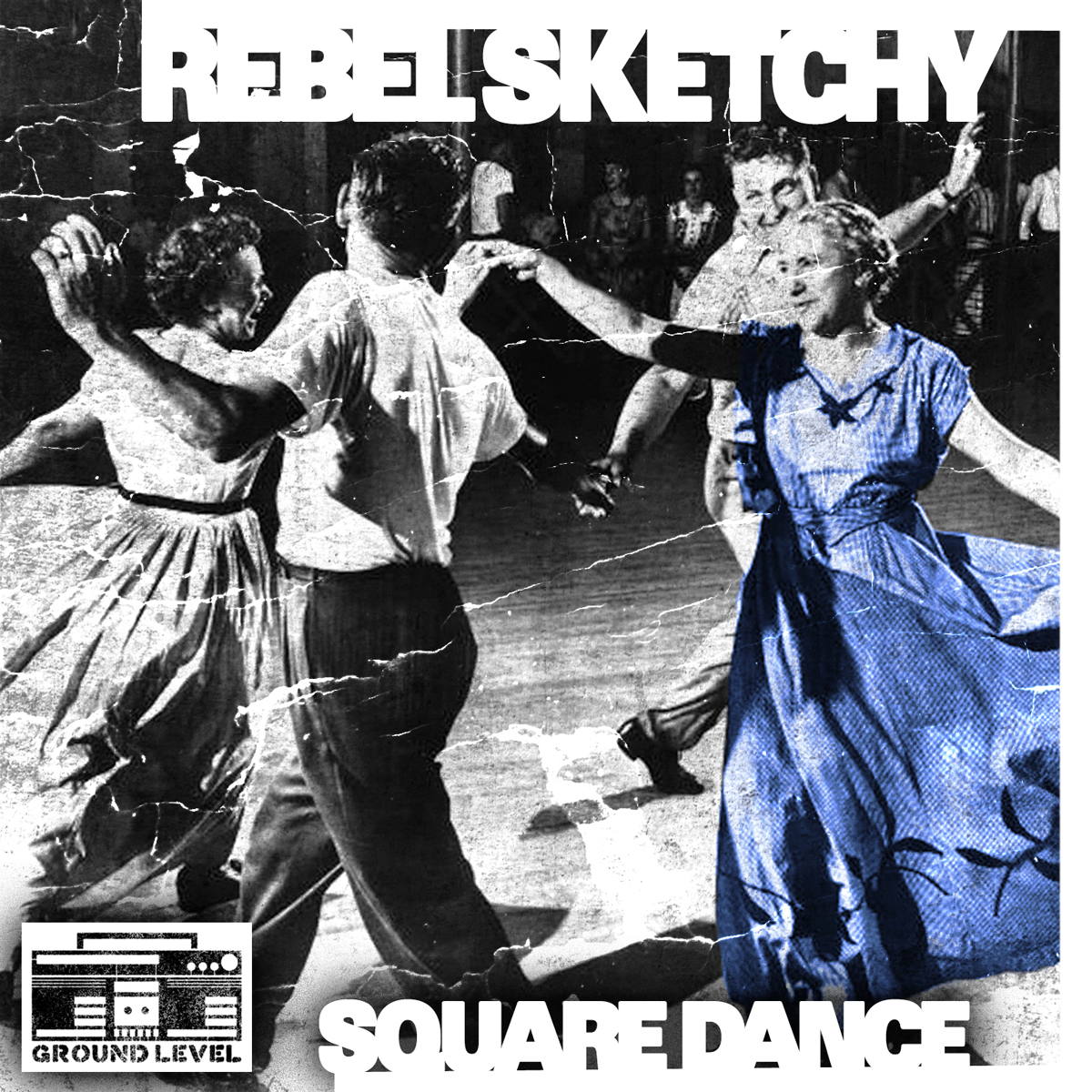 What do you know, another Monday is upon us already and today we've got a couple of free tunas up for grabs as well as a brand new release that just dropped last week to talk about.
Rebel Sketchy returned to the Breaks scene earlier this year on Ground Level Recordings with "The Ride" on part 5 of the Disruptive Beats Series. Well, he's back again with a driving Tech-Funk number entitled "Square Dance." Packed with serious amounts of bass, killer synths and a wide variety of edits, "Square Dance" has got heaps of energy and good dose of funk mixed with a bit of an Electro edge and an awesome breakdown where the tracks producer, an AI Computer, comes to life and let's you know that you're now under it's control!
Turning up the heat stateside as of late has been Miami resident Lo IQ. With releases on Icey's Zone Recordings and Technocolour Sound Recordings, he's at it again with his wicked remix of "Square Dance". Opening up with heads down low ends and making full use of the computer vox, Lo IQ turns out a wicked stormer that will quickly have everybody moving to the chunky breakbeat and luscious bassline. Old school leads push the energy higher as you work your way into the Trancey but brief main breakdown which gives you just a moment to rest before you're off and running again, top stuff.
GL036 - Rebel Sketchy - Square Dance by groundlevel
If it's free business you're after than look no further my friends, I've got just what you need. First up is the super glitchy but heavier than a Hummer remix of Nyse's "Moguai" from Rebel Sketchy. More jamming than a worker on the line at Smucker's and chopped up like the goodness they're packaging, dancefloors around the globe will be eating this one up for sure.
Nyse - Moguai (Rebel Sketchy RMX Re-Edit) by groundlevel
Next up we've got a super funky original Breakbeat banger from Lo IQ and Johnny Dangerously entitled "The Invincible Wild Style". Getting you moving right from the get go is an Old School beat paired with edits and vox stabs that match the drums perfectly. Hip Hop Vocals take you through to the first breakdown which quickly drops you off into Funkytown circa 1995. A bit of Rave flavor keeps with the theme and a killer dubbed out section rounds things out in style.
2011 Lo IQ? & Johnny Dangerously - The Invincible Wild Style [FREE DownLoad] by Lo IQ?
Ground Level Records Website -
www.groundlevelbreaks.com
Rebel Sketchy on Soundcloud -
soundcloud.com/rebelsketchy
Lo IQ on Soundcloud -
soundcloud.com/lo-iq
Johnny Dangerously on Soundcloud -
soundcloud.com/johnny_dangerously