The beats continue to roll at Surfer Rosa HQ, as they welcome to their roster Black Spark. His latest opus is a double-headed slice of no-nonsense peak-time Nu-Electro Punk-Funk and we've got an exclusive interview from him along with a whole bunch of other stuff. "Black Spark makes the kind of music that we adore at Surfer Rosa: fresh, up to the minute production, inherent musicality and peak-time forward-looking sounds. Electro House doesn't get better than this" says label owner Tim Healey.
Now you may be asking yourselves, "but who is Black Spark?" Well, let me tell you. Fresh out of the studio and just signed to Surfer Rosa, Black Spark is starting things off the right way with his astonishing first EP. "Give It Up Now"/"Fry Your Brain" promises to permanently stamp Black Spark's identity on the international club scene with two top tier jammers. Not only that but so good was his bootleg of Katy Perry's "ET", which we have for you below, that it prompted a slew of remix requests from major labels, most notably Pitbull, who's latest single has been shredded by the monster sound of Black Spark.
First up on the EP is "Give It Up Now" which combines superb synth work with slammin kicks to get things started and then hits you with badass bass, killer leads and zaps just the way I like em. Female vox find their way into the mix next which only enhances the sexiness of this epic tuna adding a touch of femininity to the track.
SRR013 - BLACK SPARK - GIVE IT UP NOW
Next up is "Fry Your Brain" which kicks off with heavy keys and a wicked roll that drops you off into the massive talking and wobbling bassline. Super funky vocal stabs and meatier low ends than your woofers will know what to do with will keep the dancefloor rocking straight into the main breakdown where you are met by another round of piano and a quick buildup to set things off again.
SRR013 - BLACK SPARK - FRY YOUR BRAIN -
Support From
Scumfrog
Calvertron
DJ Dan
Kissy Sell Out
AC Slater
Barry Ashworth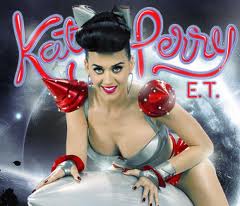 Next up we have the previously mentioned Black Spark remix of Katy Perry's "E.T." which has catapulted him into the spotlight. Giving you a sweet little intro to mix in with backed with bits of the original, Spark gives you the impression that this will be just another cheeky remix. Right at the end of the first break he drops it all out on a reverb tail and a bending "Kiss me" before pummeling you with intense low ends that rise from the depths of Electro House Hell leaving you wondering what just happened to me! Heavy filtering leaves you with another dose of vocals taking you through the main breakdown and then it's business time again with another round of scale breaking bass.

KATY PERRY - E.T - BLACK SPARK - (BOOTLEG EDIT MIX) - FREE DOWNLOAD

Now that we've wet your whistle a bit with what Black Spark can do in the studio, check out what he is doing behind the decks by downloading the free mix below. Moving from one banger to another with deft precision, you will be treated to an hour's worth of nothing but the best in Electro House and bassline business like "Fry Your Brain" ,"Start the Party" from Far Too Load and the superbly grimey "Unleash the Fuckin Dada" from Dada Life, the Dirtyloud Remix.

Black Spark DJ Mix Tracklist

1. -

Fast Foot "Protect Animals"

2. -

Katy Perry "ET" Black Spark Remix

3. -

Freefire "Dataloss" Darth & Vader Remix

4. -

Black Spark "Fry Your Brain"

5. -

Electrixx & Alex Mind "No Discussion"

6. -

Black Spark "Give It Up Now"

7. -

Porter Robinson "Say My Name"

8. -

Luciano Oliveira "I Like The Bass"

9. -

Far Too Loud"Start The Party"

10. -

Luciano Olivera "Dance With Me"

11. -

Prutataaa - Afrojack & R3hab "Prutataaa"

12. -

Avicii "Sweet Dreams" Cazzette Meet At Night Mix

13. -

Dada Life "Unleash the Fuckin Dada" Dirtyloud Remix

14. -

Autoerotique "Turn Up the Volume"

15. -

Felguk Ft. Sporty-O "Tonight" Surfer Rosa Records - DJ Set

by

Black Spark

The Kick It 12 - Black Spark Edition

1.

At what age did you first find yourself gravitating towards electronic music and who were some of the artists outside of Electronic music that influenced that?

As a teenager I was into my guitar-led sounds: Metallica, Creed, Ramones, Iron Maiden, Queen, Sepultura, but I love all kinds of sounds from Pop to Samba. In Brazil you cannot escape the Samba.

2.

What was your very first Album? How about CD?

My First CD was from Brazilian Rock band " Mamonas Assassinas "

3.

How did you first get involved with the Electronic music culture and what was the first event that you attended?

I always liked Electronic music, It was love at first sight.

4.

Where was your favorite gig that you have had to date?

At the Heaven & Hell Club in Brazil, where I had the pleasure of meeting Surfer Rosa label owner Tim Healey, who dropped two of my tunes in his set.

5.

Who have you been most proud to play alongside as of yet?


That would have to be Tim Healey!

6.

Where would you most like to play that you have not yet?

The UK, and to tour the USA coast to coast in the fabled Rock N Roll tour bus.

7.

What is your favorite tune you have released?

My new EP on Surfer Rosa, Give It Up Now / Fry Your Brain. I also just remixed the new Qwote ft Pitbull tune : "Throw your hands up" for Universal, so look out for that. If you fancy a free bootleg, you can grab my Katy Perry Mash Up below!

8.

Who is your favorite EDM artist? How about outside of EDM?

I listen to all kinds of music these days for inspiration. Of course I love the classic Electronic artists from Kraftwerk to the Prodigy, and most recently I am digging Dirtyloud and Skrillex. Outside of EDM I love the Nirvana/Reggae mash up: Battle for Seattle by Little Roy - awesome!

9.

Who are some of the artists you would like to collaborate with in the future?

Felguk, Dirtyloud, Tim Healey, Deadmau5 and more AND SOME NON-DANCE MUSIC ARTISTS i.e. MARILYN MANSON! (JOKE)

10.

What is your preferred software for producing? Hardware?

I love FL Studio and Ableton Live, but I also work out chord sequences on my guitar.

11.

What life lessons has the music industry taught you?

Have patience and goals, because the results are more than satisfactory.

12.

What does the future hold for Black Spark?

Everything is possible. Black Spark is coming!! Black Spark on Facebook - www.facebook.com/blacksparkofficial Black Spark on Soundcloud - soundcloud.com/black-spark

Surfer Rosa Records on Facebook -

www.facebook.com/surferrosarecords