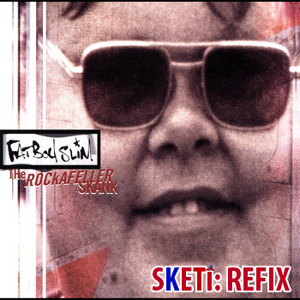 Starting your week off properly we've got a big tuna coming at you from the one like Sketi. Consistently releasing quality material, Sketi has established himself as one of the rising names in Breaks and this time around he turns his attention and production stylings to Fatboy Slim's classic "Rockafeller Skank".
Switching things up from his usual broken beat business, "Rockafeller Skank" the Sketi Re-fix takes you into Dubstep territory in a big way getting down to the funk with heavy kicks and a wicked buildup before letting the low-ends take control of the show. Talking edits and a mighty bassline packed with big wobbles ride side by side with the touched up vox from the original for a big phat re-work that will be rocking the shit out of many a dancefloor!
And just for old time's sake, I've also posted the video to the original version for a little nostalgia, enjoy.
Sketi on Facebook -
www.facebook.com/sketimusic