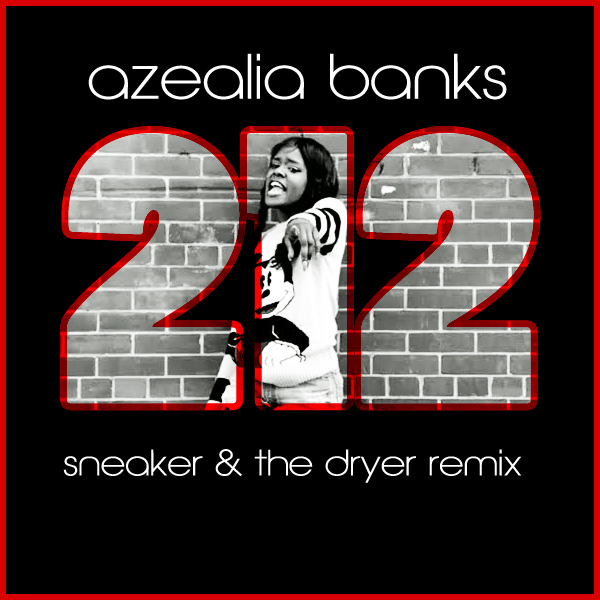 Nothing says happy Friday like a brand new tune from the one, the legend...Sneaker & The Dryer!!! Hitting you with the hard bangin free business S&D drops a spectacular remix of Azealia Banks'

"212"

, this tune is loud, and full of dynamics like no other version of this amazing tuna!!! Just in case your not fully aware of the prowess of Sneaker & The Dryer, here's a little information on this powerhouse producer and DJ! Sneaker & The Dryer is a multi genre act specializing in all things bass and has played alongside some of the biggest names in the industry including Starkillers, Charles Feelgood, Josh the Funky 1, Uberzone, The Bassbin Twins, Farace, and many more. With releases on Kick It Recordings, Hard Granada and Held 2 Ransom under his belt and a plethora of tunes dropping in 2012 on a handful more labels, S&D is making his mark on the production world in style.With his own unique blend of House, Breaks and Bass he likes to call

"Broken House"

, Sneaker & The Dryer has had multiple tracks chart on Beatport and TrackItDown and he also had a two week run at the #2 spot on Beatsdigital. Having hosted events under Shoe Skool Productions and now bringing some of the biggest and best parties to New England with Kick It Recordings and Sky Artist Management, Sneaker & the Dryer is pushing the limit on all levels!!

Kicking it off with huge kicks and snappy snares, you instantly recognize this soon to be classic tune is straight from Sneaker & The Dryer! A quick and beautiful intro brings you to another short lived breakdown that drags you straight to the meat of this tune, and sweet lord is it massive!!! After a brief mid-section, S&D gives you another wicked and almost strictly vocal breakdown, then back to the woofers as the bassline specialist hits you with a deep, funky and driving punch to the face! Back to one more big and nasty breakdown laced with creepy and eerie synths filtering in to give you a perfect break for this upcoming Halloween season! Closing out this amazing remix of

"212"

Sneaker & The Dryer doesn't let you off easy as this track continues giving your ears a fantastic spectrum of sound! With a full and encompassing beat and a wonderful array of sounds and dynamics, I'm not really sure if there are enough rungs on the ladder for how high Sneaker & The Dryer's success will go!!! Azealia Banks - 212 - Sneaker & The Dryer Remix

by

SneakerAndTheDryer Sneaker & The Dryer on Facebook - facebook.com/sneakerandthedryermusic Sneaker & The Dryer on Twitter - twitter.com/sneakerandthedryr